My stompin' grounds in Texas are typically within the Austin area.
I love everything about Austin and could give you quite the tour there – great foods, thrifty finds, amazing parks and all my favorite music venues. Nearby San Antonio, however, still remains somewhat of a mystery to me. My husband grew up there, so I have found myself in San Antonio quite often over the past few years - although a lot of that time is spent driving around
lost
in San Antonio! A few years back, I was lost (yet again…) and accidentally stumbled upon the most amazing neighborhood. When I did manage to find the way back to my in-laws home, I excitedly told them about this neighborhood that I had found - beautiful homes from years' past and chocked with luscious trees and foliage. They smiled and simply said, "Oh...you were in the King William District". So this wonderful mystery neighborhood does indeed exist,
and
it has a name!
On this trip to see family in Texas, I decided to do a picture tour of the King William District and his nearby neighbor, Monte Vista. You will notice that Monte Vista has more of a Spanish influence in some of it's homes. All I know, is that
I'll take one of each
– they are all beautiful and I would love to know the history that each one has seen.
Let's get on with our antique casa show 'n tell. I now introduce to you,
the King William District
This southern living dream is on the corner of one of the entrances to the area...
This one is kept in immaculate condition...
A beautiful cousin to Key West...
You couldn't possibly wake up grumpy in this one...
This baby needs some TLC. I wish I could be the one to breathe more life into it...

Mega-sized and beautiful!

Want to be King William's neighbor? This one's For Sale!
And now onto the King's neighbor, Monte Vista…

A Spanish beauty!

Love the carport and windows, windows, windows!

Monte beautiful...
"Stately" is the word you're looking for...

In the words of Rachael Ray, Yummo!

See the room with the windows, just above the carport? That would be My craft room!
Classic brick and scrumptious windows...

Need a new project? This one needs a little TLC...and it's For Sale!
I hope you enjoyed our little tour of King William & Friends. If you're ever in the San Antonio area, take a look for yourself. I can promise you will be inspired!
Here's who we're linking up to this week...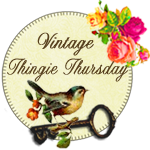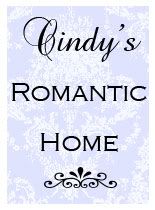 Update: October 10, 2010
Linking up With Chari @ Sunday Favorites.
Stop by & enjoy!