Hi Friends!
I'm very excited to share with you all that
I've been featured this week on Poor Pitiful Pearl's blog!
Sweet Shauna highlights an "Interesting Person o f the Week" and
this week it's Me!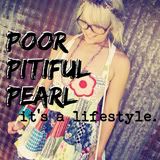 So honored… Now I'm just hoping that people will actually think I'm interesting...
Along with this very fun blog feature is
a give-away from Sweet European Dreams!
The give-away is a $20 store credit – use it now or save it for later.
You also get FREE shipping!
How to enter?
Go play on Poor Pitiful Pearl's blog and you will find all the details there.
This Give-Away goes through Sunday, November 7th, so visit soon!
Can't wait to see who the winner is!
Blessings!