Oh how I love the shade of lime green. For any of you Fiesta collectors out there (like me), it's also known as chartreuse. I have quite a collection of chartreuse-inspired spray paints sitting in my garage, just waiting to be used.
Here is a lime-y chair that I redid for the business about a year ago. I used Rustoleum's American Accent's spray paint in Green Apple, satin finish (Hobby Lobby).
This is the before. Putrid.
And, this is the after. Precious!
I'm always amazed at the transformation that a little paint can offer.
So, I have this thing for
chandeliers
and I really wanted one in my kitchen. The only thing holding me back was the fact that I'm in the midst of converting my not-so-pretty kitchen into a
kitschy retro theme
- lots of red, lime green and retro blue.
How could I possibly fit a chandelier into that setting?
My two greatest backups always work -
paint and Mod Podge!
So here is the chandelier that I did surgery on
(yes, this is a stock photo).
It cost me a whopping $10 at the Habitat ReStore. Three cheers for the ReStore!
My trusty Mod Podge...
And here is my cute new lime green chandelier!
Check out the cute socket covers!
Just perfect for my new kitschy retro kitchen!
For this chandelier, I used Rustoleum's Painter's Touch spray paint in Green Apple, satin finish (Home Depot). I'm a total believer in Rustoleum paints - on the other hand, I have had horrible results with Krylon paints...just an FYI.
I don't get to do DIY's as often as I would like, so I was thrilled with this little accomplishment. I've also done some Frenchy-inspired curtains recently...they are dreamy.
That post is coming soon...after laundry.
I hope you are all having some fun with home decor this week. If you're ever stuck on what color to choose...lime is always dreamy choice!
Blessings!
We're linking up with some fun folks this week...join us!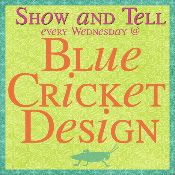 Tales From Bloggeritaville